Elizabeth Dole Foundation Awards Grant to MFRI at Purdue University
03/12/2019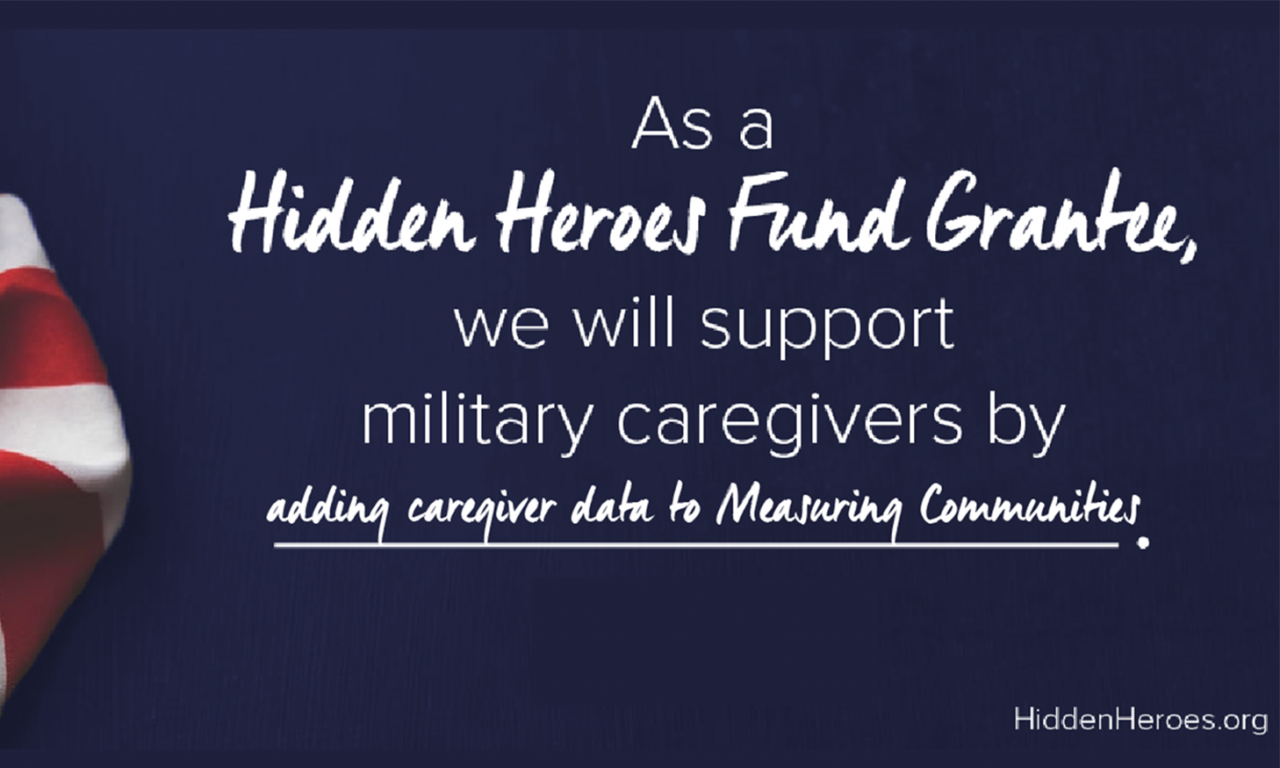 Washington, D.C.
– The Military Family Research Institute (MFRI) at Purdue University was awarded a grant from the Elizabeth Dole Foundation's Hidden Heroes Fund today, in support of its efforts to impact the lives of military and veteran caregivers through research and community outreach. MFRI is among thirteen organizations nationwide receiving funding for innovative and evidence-based programs that address the long-term needs of military caregivers, the spouses, parents, and loved ones caring for wounded, ill or injured service members and veterans at home.
"Through the Hidden Heroes Fund, the Elizabeth Dole Foundation continues to build a strong, nationwide network of support for America's military caregivers," announced Senator Elizabeth Dole, president of the Elizabeth Dole Foundation. "This year's recipients are some of the most respected organizations working on behalf of the veterans' community and caregivers, and together, they will help ensure our nation supports our hidden heroes for years to come."


For the second year in a row, MFRI was selected to receive a Hidden Heroes Fund grant for
Measuring Communities
, an online social indicators project designed to strengthen community efforts to support military and veteran families. The Measuring Communities tool allows service providers and professionals nationwide to make data-driven decisions when it comes to serving the unique needs of service members, veterans and their families by providing localized data.
"MRFI has always kept military families at the forefront of the research and programming we conduct," said Kathy Broniarczyk, Senior Director of Outreach and Operations at MFRI. "Whether they are a spouse, child or parent, caregivers of wounded veterans are the foundation of military families. Adding caregivers to the Measuring Communities online database will allow communities and organizations to better serve their military population with substantial data. We are excited to continue working collaboratively with the Elizabeth Dole Foundation to move forward in supporting military and veteran caregivers."


For a full and detailed list of Elizabeth Dole Foundation's 2018 Hidden Heroes Fund Grant recipients, click
here
. If you are interested in interviewing Elizabeth Dole Foundation leadership or grant recipients, please contact Katie Haswell at
KHaswell@susandavis.com
or 202-414-0799.
The Military Family Research Institute (MFRI)
at Purdue University conducts research on issues that affect military and veteran families and works to shape policies, programs and practices that improve their well-being. Founded in 2000, MFRI envisions a diverse support community that understands the most pressing needs of military and veteran families. To achieve this, MFRI collaborates to create meaningful solutions for them. This nationally-recognized organization is located at Purdue University's College of Health and Human Sciences, in the Department of Human Development and Family Studies. For more information, please visit
www.mfri.purdue.edu
.